Benefits of using TaxLogic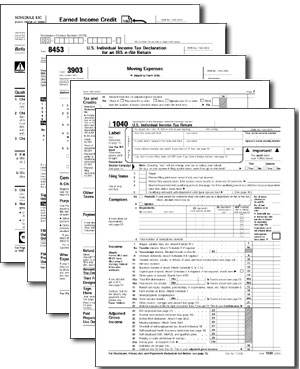 Available 24/7 from any computer in the world.
Your prior years tax information available at any time – no longer time spent searching for prior year tax files.
Deal with a tax professional not just a software product.
Electronic filing of state and federal returns.
Knowledge of all the new tax laws.
Tax Saving Strategies and recommendations at no additional charge.
Regular newsletters and bulletins.
We are tax professionals, we have been doing this for 25 years. Committed to online tax preparations as others come and go.
We sort through all the complicated tax rules that apply to deductions.
Lets you know if your deductions are subject to any limitations under the law.
Help you figure out what you can deduct.
Minimizing your taxes by using all your available deductions or credits.
Identifying the paperwork you'll need to support your deductions on credits.
Help with unresolved tax problems – offers in compromise, and injured spouse.
Representation in front of IRS if necessary.
Filing on a timely basis, without ever leaving your home.
Privacy and security is protected at all times.
Mastery of the massive volume of laws, regulations, exceptions, forms and interpretations.
Help in relief from certain penalties and interest.
Advice and suggestions on how to save tax money.
Step-by-step instructions by an on line professional, on how to get your taxes done.
Answers to frequently asked questions about your taxes.
More accurate returns.
Helping you to avoid an audit.
Available throughout the year to help with your tax planning.